Member of the DRAGUIGNAN Bar (South of France);
Lawyer with a university degree in Intellectual property law;
English speaking Attorney.
Mrs. Fanny Pierre will assist you in any situation which requires the professional skills of a lawyer in the Intellectual property law field. She can also assist you for copyright issues.
Thanks to her experience and skills within the artistic business, she advises artists (authors, performers) as an agent.
Practicing at the DRAGUIGNAN Bar, her office is located at 28 Boulevard Jean Jaurès. She can be reached on her office landline from Monday through Friday from 9am to 8pm
Fanny Pierre: Lawyer and Lecturer
PhD holder in private law in 2011 from the Aix-Marseille University (major in criminal proceedings and minor in copyrights), she passed the French Bar exam in 2013 and has been registered as a member of the DRAGUIGNAN Bar since then. She completed her academic background with two computer and internet certifications, one certificate in English as a Second Language delivered by Columbia University and one degree in Intellectual Property Law from Nantes University.

Fanny PIERRE holds a nine-year experience law practice in both criminal and Intellectual property law to advise, assist and represent you in Court.
She fulfills her duties within the strict embodiment of the fundamental rules that any lawyer should abide to:
Independence, honesty, humanity with confidentiality bound by attorney-client privilege.
Willing to enhance the scope of her vocation, she teaches criminal and intellectual property law at the Avignon University after teaching these same classes at the Aix en Provence and Nice University (ESPE).
Fanny Pierre is fluent in English. She worked in the US for four years, specifically as a corporate law adviser in New York City as well as a legal intern in a Los Angeles law firm specialized in patents, trademarks and copyrights.
Fanny Pierre commits herself 100% to her clients as well as to her Bar. She has been the President of the DRAGUIGNAN Young Bar association in 2017 and 2018 and was elected as the youth representative within the Bar Council of DRAGUIGNAN in 2016 for one year.
Need an intellectual property lawyer?
Contact Fanny PIERRE, Lawyer qualified in intellectual property law in Draguignan, South of France.
Fanny Pierre can assist you in any matters as an adviser and a litigator (as a defendant or a plaintiff) in the following areas :
Intellectual property law and all its derivatives:
Read our article on Le Var Information
Trademark registration in the life of a company: what is the use, what are the procedures?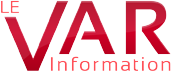 Nicolas Négrel
As president of the company "INFIRMIERS PRIVÉS", I thank and recommend Maître PIERRE FANNY, for his professionalism, the quality of his work and his availability. I would also like to underline his support and encouragement throughout the creation of this project. I will not fail to request his services in the future and invite you to trust him.

Carole Dubayle
I contacted Maître Fanny PIERRE for advice concerning an industrial property case (non mention as co-inventor on a patent). She listened carefully and judiciously explained to me the steps to follow with the different options and their chronology. I can only highly recommend her, because her approach, based initially on the principle of collective intelligence, has paid off. I obtained the status of co-inventor.

Société AACS
It is within the framework of a litigation with a manufacturer of luminaries that I entrusted my case to Maître PIERRE. Thanks to her determination and know-how I was able to be compensated to the penny of the amount she asked for. I promptly recommend this lawyer and thank her team for its welcome !

Pierre Montaland
I highly recommend Maître Pierre. In a case that seemed simple and that was finally long and tedious, she was able to defend me perfectly and to obtain victory in favor of my company. I thank you very much!